David Yuter Music is a premier entertainment agency specializing in live music for events and special occasions. Founded by David Yuter, a professional musician and performer with over 15 years of experience in the industry, DYM has established a reputation for excellence in Southern California. David Yuter himself is a gifted pianist and composer, who began playing music at a young age and honed his skills through formal training and countless performances. He has worked with some of the biggest names in the music industry, both as a solo artist and as part of various bands and ensembles.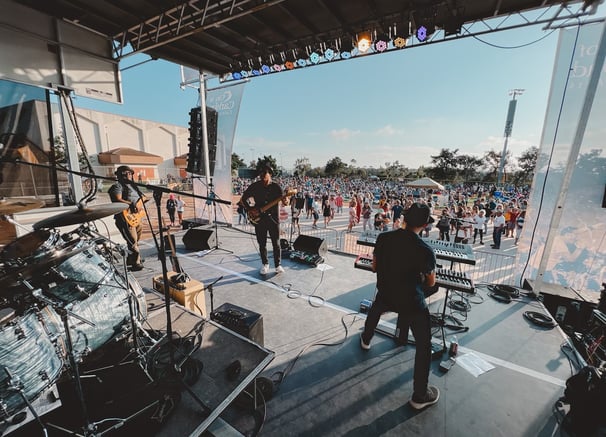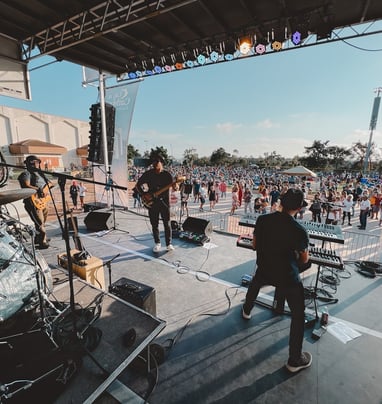 DYM offers a wide range of musical options, from smaller ensembles for intimate gatherings to larger bands for high-energy dance parties. They are dedicated to customizing their setlist to fit each client's unique preferences and can accommodate a variety of musical genres, including jazz, pop, rock, and more. With flexible pricing packages and a commitment to exceeding expectations, David Yuter Music is the go-to choice for anyone seeking exceptional live entertainment for their event.
At David Yuter Music, our mission is to be Southern California's premier live entertainment booking agency, dedicated to curating unforgettable experiences through high-quality performances and fostering strong partnerships with talented artists and bands.
We strive to exceed expectations by connecting audiences with exceptional musical talent that transcends genres and captivates hearts. Our commitment to excellence extends to every aspect of our work, from meticulously selecting top-tier artists and musicians to delivering seamless event planning and execution.
With a focus on professionalism, integrity, and personalized service, we establish meaningful partnerships with artists and bands, nurturing their artistic vision while ensuring their success in the live entertainment industry. By providing them with a platform to showcase their talent, we empower them to reach new heights and cultivate their artistic careers.
Our commitment to quality extends beyond the stage. We pride ourselves on fostering positive relationships with our clients, venues, and event organizers. By carefully listening to their needs and desires, we tailor our services to create tailored, unforgettable experiences that exceed expectations.
At David Yuter Music, we are driven by our passion for music, dedication to excellence, and the belief that live entertainment has the power to inspire, connect, and uplift. We are committed to transforming ordinary events into extraordinary experiences, ensuring that each performance is a momentous celebration of artistry, creativity, and the joy of live music.