David Yuter Music is a premier entertainment agency specializing in live music for events and special occasions. Founded by David Yuter, a professional musician and performer with over 15 years of experience in the industry, DYM has established a reputation for excellence in Southern California. David Yuter himself is a gifted pianist and composer, who began playing music at a young age and honed his skills through formal training and countless performances. He has worked with some of the biggest names in the music industry, both as a solo artist and as part of various bands and ensembles.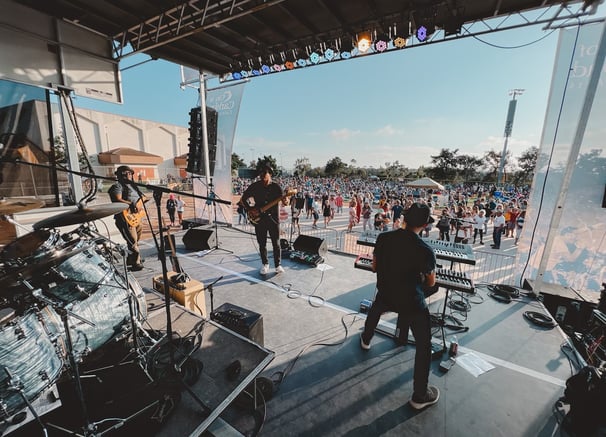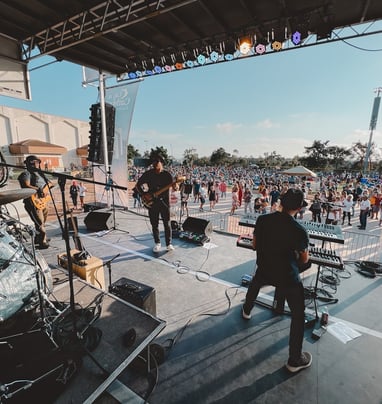 DYM offers a wide range of musical options, from smaller ensembles for intimate gatherings to larger bands for high-energy dance parties. They are dedicated to customizing their setlist to fit each client's unique preferences and can accommodate a variety of musical genres, including jazz, pop, rock, and more. With flexible pricing packages and a commitment to exceeding expectations, David Yuter Music is the go-to choice for anyone seeking exceptional live entertainment for their event.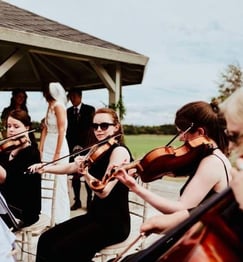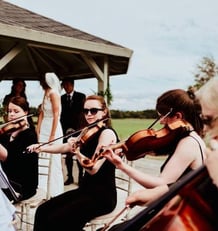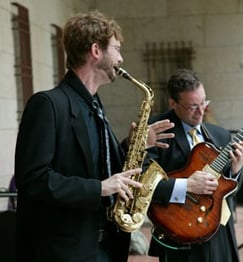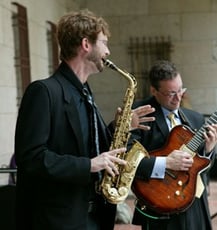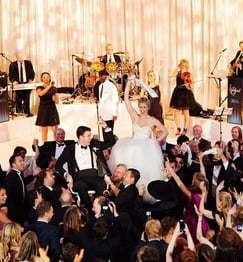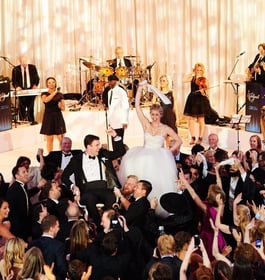 Solo Piano/Guitar
String Ensemble
Wireless Mic
DJ Services & PA
Solo Piano/Guitar
Jazz Trio
5-Piece Band
DJ Services & PA
5-Piece Dance Band
6-Piece Dance Band
8-Piece Dance Band
DJ Services & PA
David Yuter Music offers exceptional musical wedding services that cater to every aspect of your special day. From the ceremony to the cocktail hour and the reception dance band, David Yuter Music has everything you need to make your wedding unforgettable.
David Yuter Music ensures that your ceremony is beautiful and elegant. Choose from a variety of classical and contemporary music selections for your processionals, recessional, and any other special moments.
David Yuter Music provides the perfect backdrop of music for your guests to enjoy while mingling and socializing. With a wide range of music options, you can be sure that everyone will find something they love. From Jazz to Pop, Rock or Country, we can play it all.
From the Cocktail Hour to the Reception, David Yuter Music keeps the party going all night long. Our talented roster of musicians are capable of playing all genres of music. From classic hits to the latest chart toppers.
David Yuter Music is dedicated to providing you with a seamless and stress-free experience, making sure that all of your musical needs are met on your special day. With their extensive knowledge of weddings and the music industry, you can trust that David Yuter Music will deliver a flawless performance that exceeds your expectations.
"Working with David was easy and straightforward. He told us the pricing up front and was always available to answer any questions we had. He helped us choose what songs the band would play and helped us create a timeline for our wedding and the band.David assembled a show stopping band for our reception and even threw in an acoustic guitarist for the ceremony. The band was on point and everyone was fully engaged, dancing the night away. I'd recommend David for anyone hosting an event, if seriously good music is at all important to you. You know he will come through and you won't have to worry, because he knows what he's doing. That peace of mind, especially when planning something that can be stressful, like a wedding, was so worth it for us. David is a pro. 10/10, highly recommend"
- Zach G (Wedding)
David Yuter has always managed to put together a musical ensemble that embraces the atmosphere of our events. From a 4-piece dance party band, a country music duo for an outdoor BBQ, or a background R&B/Funk/Jazz trio, I have never been disappointed in the talent that he has curated based on the theme of our event. They have always been extremely professional, punctual, thorough, and a delight to work with from beginning to end. The talent has always exceeded my expectations and our guests have always thoroughly enjoyed the music. 10/10"
- Laurel T (Corporate Events)